The exhibition can be visited until May 24, 2022.
Organized by the Constana Provincial Council through the Constana Provincial Cultural Center "Theodor te Porada", the national painting competition "Lucien Grigorescu", the winners were named.
The award ceremony was held at the Constanta Art Museum, the competition partner. According to the rules, the participants were to address the topic "Landscape in Contemporary Art".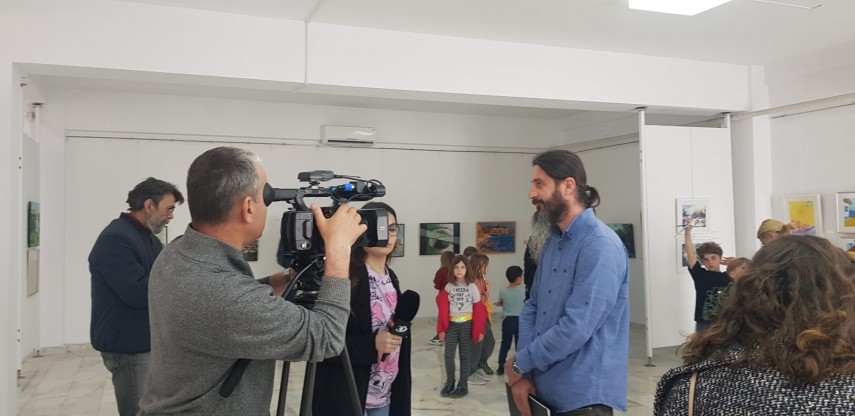 The first edition gathered more than 50 participants. Invited by the organizers to participate in the first edition of the National Painting Competition "Lucian Grigorescu", folk art schools and cultural centers from several provinces such as: Alba, Arad, Brăila, Ploiești, Cluj, Galați, Giurgiu, Mureș, Neamt, Prahova etc. responded.


The members of the jury who nominated the prize winners are: Doctor of Visual Arts: Florentin Serpo, Professor at the Cultural Center of the Province of Constanta "Theodor te Porada", Assist. University. Within the "Ovidius" University of Constanta and also President of the Union of Plastic Artists in Romania – Constanta Branch (Chairman of the Jury), Lilia Ross – Director of the Constanta Museum of Art, Doctor of Visual Arts, Plastic Artist and University Lecturer. Doctor of the University "Ovidius" in Constanta and Ovidius Filippov – visual artist, associate professor Dr. At Ovidius University in Constanta, Professor at the Tudor Te Borada Provincial Cultural Center in Constanta.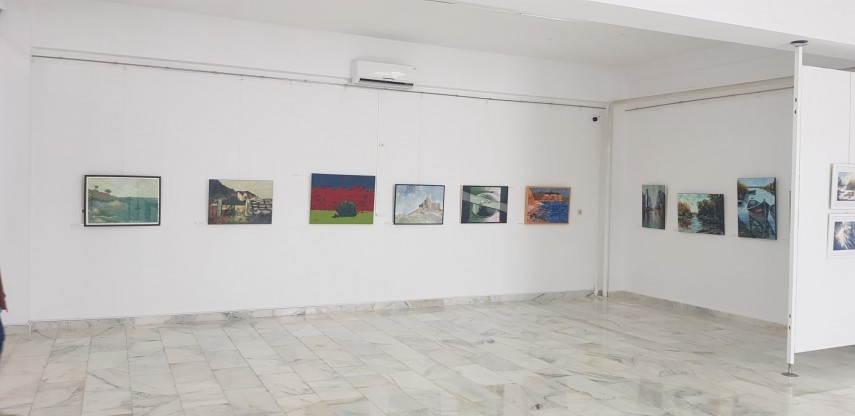 Among the officials was Medina Mería, advisor to the President's Office for Cultural Affairs, who stated at the opening:


"I am glad to be with you on this day. I am from Constanta and I remembered this day the fact that I was also a student at the Folklore School here in Constanta, in the acting class of Mrs. Diana Cheregi. It is very important that you have your first choice moment of art education. We don't know how many Talents that can be developed starting from a folk art school.Kids who may not know at first that they are committed to such an artistic event, go through stages of professional development and become great artists.I want the young and old students of folk art schools to insist on discipline and not be overlooked.What can I I assure you is that the Constana Provincial Council, through the auspices of President Mihai Lobo, will always be with the affiliated cultural institutions and will try to support such events of various sizes so that Constanta is visible locally and nationally, why not… Congratulations to the candidates!"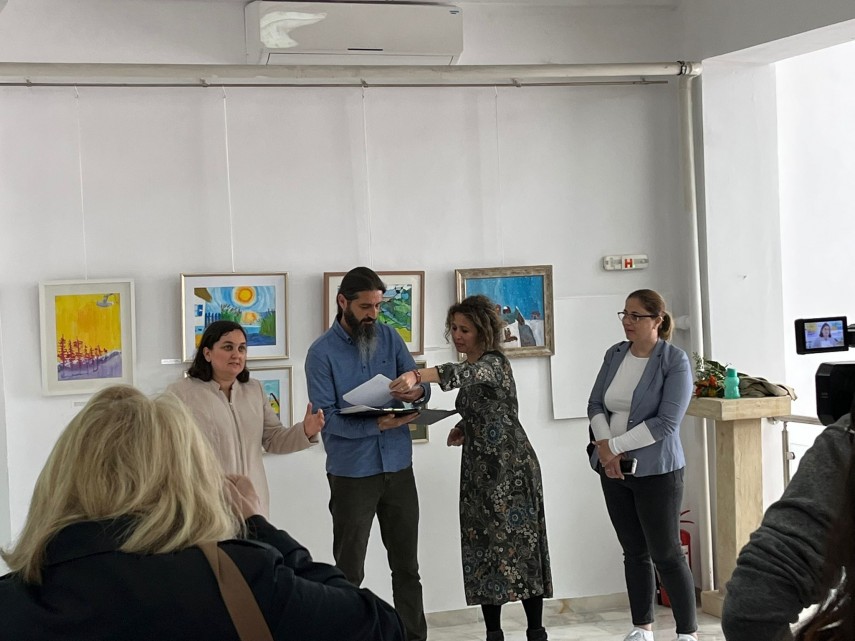 Here is the list of winners:
children section
Special Prize: COSNEANU YVONNE ANAMARIA (Târgoviște, Dâmbovița District) Octave Ingrescu School of Art from Targovít, Coordinator Teacher: Serbenscu Mihai
MICU ANAMARIA (Sibiu, Sibiu Province), "Ilie Micu" Folk School of Arts and Crafts, Sibiu, Teacher Coordinator: Creţu Lavinia
3rd Prize: Eli George Lucian (Sibiu, Sibiu Province), "Ili Miko" Folk School of Arts and Crafts, Sibiu, Coordinating Teacher: Krio Lavinia
2nd Prize: JERCAN ILEANA (Târgoviște, Dâmbovița) Octav Enigărescu School of Art from Targovít, Coordinator Teacher: Mihai Serbenscu
1st Prize: Petri Emma (Constanta, Province of Constanta) Constanta Provincial Cultural Center "Theodor Te Porada", Coordinating Teacher: Dasclo Panayet Lydia Elena


Adult section:
Special Prize: SANDU ADRIANA – CAMELIA (Baia Mare, Maramureș District), Center for Preservation and Promotion of Traditional Culture "Liviu Borlan" Maramureș, School of Folklore, Teacher Coordinator: Ross Kostomia
MENTION: LECUȘESCU LARISA MARIA (Piatra Neamț, Neam County) Piatra Neamț Popular Art School, Teacher Coordinator: Radu Macavei
3rd Prize: ANDRONOIU MARIA (Brăila, Brăila County) "Vespasian Lungu" School of Arts and Crafts, Brăila, Teacher Coordinator: Constantinescu Nela
Second Prize: Iuliana Kessler (Constanța, Constana) Constanța County Cultural Center "Teodor T. Burada", teacher coordinator Florentin Serpo
1st Prize: PETRUȚIU CRISTINA MARIA (Alba Iulia, Alba Province), Culture Center "Agustin Pina" Alba, Coordinator Teacher: Raika Ioana


Grand Prize: Ilinka Guri (Constanta, Constana) Constana Provincial Cultural Center "Theodor Te Borada", Coordinating Teacher: Ciara Anna Maria


The coordinator and initiator of the competition is Doctor of Visual Arts: Florentine Serpo.