The productions "Faust" and "The Story of Princess Deutschet", directed by Silvio Bercrete, Massive Shows, which are both locally and internationally recognized, will be the first performances this year in May and June at the Radu Stanca National Theater in Sibiu.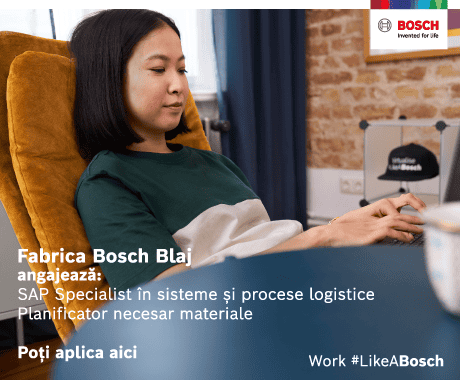 Directed by JW Goethe and directed by Silvio Burkett, "Faust" premiered in 2007, and since then there have been more than 250 shows, all while the house is closed.
The show was honored at the UNITER Awards 2008, participated in the Frankfurt Goethe Festival in 2008 and the 2009 Edinburgh International Theater Festival in Official Selection, and was awarded the 2009 Angel Herald Award, and the Excellence Award at the 2010 Unter Awards.
"The Story of a Deocheate Princess" is based on an original script signed by Silviu Purcărete, which begins with a kabuki song by Tsuruya Namboku IV.
The show won the UNITER Award for Best Performance of 2018, in Romania, and Best Actress in a Leading Role for the roles of Seigen and Shinnobu Sota – Ofelia Popii, Best Set Design – Dragoș Buhagiar. It was also presented at the Europalia Festival in Brussels.
When can we see "Faust" from Sibiu
Faust is scheduled for May 13, 14, 20 and 21, starting at 7:00 pm. A new performance is scheduled for June 4 at 7:00 pm, and June 5 at 5:00 pm. Ticket price is 100 lei.
On June 10 and 11, from 19:00, performances of the program "The Story of the Princess of the Dukes" are scheduled. The full ticket price is 60 lei and the discounted price is 50 lei.
Both shows are presented at the IACM Constructii UniCredit Culture Factory.
Additional information about the offers: Faustian
Written by: JW Goethe
Directed by Silviu Purcărete
Translation: a. doyash
Light décor and design: Helmut Stürmer
Fashion: Leah Mannock
Original music: Vasile Şirli
Organized by: Doru Apreotesei
Video: Ando Domitrescu
Design Assistant Designation: Daniel Răduţă
With: Ofelia Poppy, Miklos Buck, Cesara Crito, Ioana Antal, Andrea Breda, Younes Mincolette, Simona Negrelo, Evelyn Botta, Andrada Olten, Francesca Pope, Christian Stanca, Joanna Adam, Ioana Cosma, Veronica Arizanco, Imoki Frunzeana Blagadisiana , Raluca Iani, Dana Lăzărescu, Mariana Mihu-Plier, Serenela Mureşan, Fabiola Petri, Gabriela Pîrlițeanu, Cristina Ragos, Cristina Stoleriu, Dana Taloş, Arina Ioana Trif, Cendana Trifan Maliiko, Adrian Matyuk, Adriano Pieterko Nixo Viorel Ray, Vlad Robach, Stefan Tonsuyo, Marius Tordiano, Justinian Turco, Pali Vicky, Liviu Vlad, Andre Yuricciko and Ciprian Oancea and students of the Department of Performing Arts at ULBS; faust the dog
See also ALBA24 interview with "Romania's Best Actress". Ophelia Poppy on stage, The Pact with the Devil and Alba Yulia
The production of the National Theater "Radu Stanca" Sibiu is an important milestone for Romanian theater after 1989, contributing significantly to the promotion of national cultural values, as well as supporting a fruitful dialogue between Romanian and European artists.
This is confirmed by the awards received, as well as by the tours made: Ofelia Popii – Award for Best Female Performance in a Leading Role and Helmut Sturmer – Award for Best Set Design – UNITER Awards 2008, Participation in the Goethe Festival from Frankfurt in 2008 and at the 2009 Edinburgh International Theater Festival in Official Selection, Ophelia Poppy – 2009 Herald Angel Award, Excellence Award – UNITER Awards 2010.
Faust is more than just a theatrical performance
Dramatic and visceral, Faust invites its audience to a powerful experience of knowledge, faith, pain, and love.
Silvio Bercrete's Faust is distinguished by the complexity of the director's vision: an extrasensory experience on the border between earth and hell, a spectacle amplified by projections, live rock music, dozens of actors and dancers, and an original soundtrack signed by Wassily Shirley.
The basis of this modern "Faust" is improvisation, and Johann Wolfgang von Goethe's text is the starting point for an exceptional theatrical composition.
The script for the show in Sibiu captures the key moments in Goethe's script: Faust's pact with the Devil, Faust's passion for Margaret, Valburgia's night and Faust's ascent to heaven.
The production is distinguished by its impressive strength of ornament and light design, provocatively suggestive costumes, elegant or comical, catchy or overwhelming music with sound effects suitable for tightrope walking, and brilliantly articulated video projections in the architecture of the entire scenic approach, tremendously through over 120 gameplay By reps in an abandoned industrial hall.
"The Story of the Princess of the Dukes"
Screenplay by Silvio Burcrete based on Sakura Hime Azuma Poncho, Tsuruya Nanboku IV
Directed by Silviu Purcărete
Translation: Eugene Gemant
Original music: Vasile Şirli
Scenography: Dragush Buhagyar
Assistant Director: Eugene Gemant, Sanda Anastasov
Assistant Kit Designer: Iuliana Gherghescu
Face Designer: Minella Boba
Musical Coach: Vlad Robach
Make-up: Elena Vlad, Corina Predesco, Bogdan Dobri
Project manager: Claudia Mayor
Marketing Coordinator: Eliza Ceprăzaru
With: Ofelia Poppy, Justinian Turco, Dana Talos, Adrien Matiuk, Diana Fukaru Lazur, Christian Stanca, Diana Vovizan, Raluca Iani, Mariana Miho-Blair, Adrian Nikshaw, Bali Viksi, Vlad Robach, Malki Boldisoller, Christian Stanca, Codruţa, Codruţa Serenela Mureşan, Johanna Adam, Cristina Ragos, Cendana Trifan, Antonia Dobocan, Veronica Arizancu, Arina Ioana Trif, Fabiola Petri, Gabriela Pîrlițeanu, Monica Vîlcu, Ioana Cosma, Cristina Blaga-Tomâncu Viorel Rațăă, Cristina Blaga-Tomâncu Viorel Rațăț, Lifan, Lifan Andrei Gîlcescu, Horia Fedorca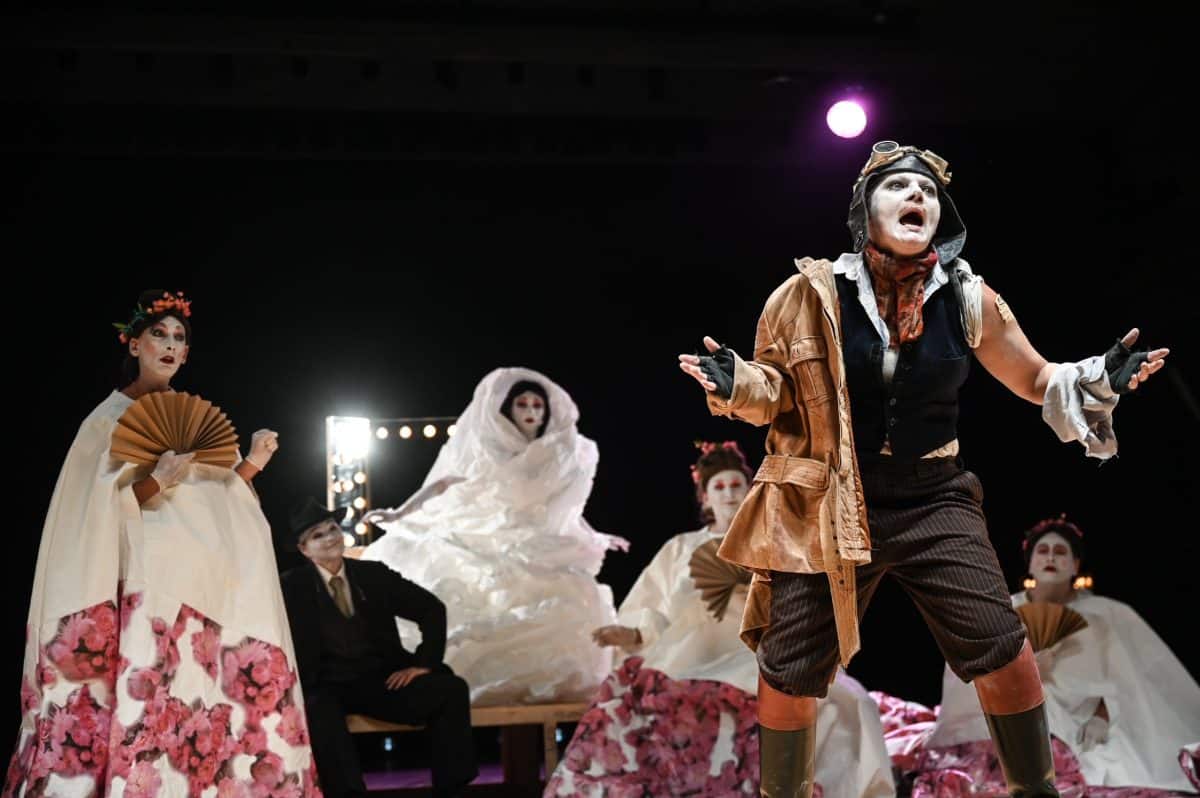 The show "The Story of the Princess of the Dukes" is based on an original screenplay, signed by Silvio Burkett, which begins with the fourth Kabuki song by Tsuruya Nambuku. Kabuki is considered one of the most important styles of Japanese theater, characterized by visual refinement and complex coding.
Kabuki theater has its origins in the sensual and comedic scenes performed by Priestess Okuni and her troupe of actresses. Okuni has adapted the style of the ritual scene practiced in temples, with scenarios with secular, often disturbing themes.
The success of the plays was mainly due to the erotic scenes, which often led to fights between spectators over actresses who also prostituted themselves.
Because of this, women were forbidden to play in kabuki performances, and they were replaced by young men. Twenty years later, they were also left out when it was discovered that young actors were doing the same.
As a result, mature men all played roles in kabuki shows.
Inspired by this theatrical tradition, Silviu Purcărete aims to present a European show, using text, grammar and kabuki space, while reinterpreting them in a personal way.
The story of Princess Sakura (Cherry Blossoms) has undergone several transformations over time, from the original dating from 1817 to the more famous version, from 1967, at the National Theater in Tokyo.
Tsuruya Namboku IV wrote more than 100 plays in the last 25 years of his life, the most important of which are those that tell the story of Princess Sakura.
The author is best known for bringing back famous 17th-century kabuki pieces to the public and for inventing the kabuki tradition.
Princess Sakura is the heroine of many kabuki and bunraku songs, but Namboku is the first to make it to the top.
The story begins when Seigen, abbot of the temple monastery, falls in love with his young disciple, Shiragiku.
The priest and his disciple, after being convicted of an impossible love life, decided to commit suicide. The young man died, the priest is alive. Seventeen years later, when Princess Sakura comes to the temple to become a monk, Seigen in her learns of Shirajiko's female reincarnation and falls in love again.
The story of "The Evil Princess" is filled with stories of obsessive love, murder, reincarnation and revenge. The show addresses these themes and builds, with humor and self-irony, a sparkling commentary on the dialogue between European and Japanese culture.
Photo: Sebastian Markovicchi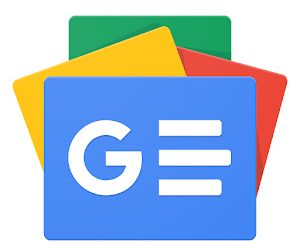 Keep up to date with the latest news. Follow Alba24 on Google News too
---
If you liked the article and would like to know what we write about:

---
your news – If you are witnessing special events, take pictures, photograph and send them to Alba24 via Facebook, WhatsApp or through the online form.