– Director Carmen Lydia Vido created a new documentary theatrical production, the theme of which was a controversial moment in Romania's history: the sale of the communist state to Germans of German descent to the Federal Republic of Germany. The show "People. For sale "has its premiere recently, at the German State Theater in Timisoara, and aroused a lot of excitement among spectators of all ages. If it aroused many painful memories for adults, only now young people found out about the sale of people practiced by the Ceausescu regime –
"In every show, I tell myself it's the last show in the documentary district"
– How did you decide to make a presentation on the sale of ethnic Germans during the communist period?
I feel that I am becoming more radical when I talk about theater and its role in society. It is hard for me to see a sleeping and deluded audience that life passes by, and this compels me to live in awake Romania, because, the audience, not in the mood for mature discussions, wants to be a child, to be childish. However, at every show, I tell myself that it is the last in the field of documentaries, that it is very difficult to place it in the Romanian cultural market, that the audience wants something else, that it is not worth the effort, that it is very difficult, because I feel very lonely, and I better stop . I tell myself that it is better to make performances with stories of love, with love, with young people, with great music, with a sense of humor, with joy, to make the world smile and leave happy. As I tell you all this, I find myself preoccupied with topics such as the sale of ethnic Germans during the communist regime… I chose this topic because it talks about a moment in the personal history of the German State Theater in Timisoara. I knew that many "Germans" had left Romania for Germany, but I imagined that they either fled or bribed the authorities and were allowed to leave. I did not know that behind this departure was a formal agreement between the two countries. The sale of almost all of the German population in Romania to the Federal Republic of Germany was the largest human trade in Europe in the 20th century.
"I'm setting myself a difficult topic: making a presentation from history"
How long did it take to document this extensive project?
– For two years I researched, traveled, given interviews, read files, saw propaganda films. I set myself a difficult topic: making a presentation from history. Follow-up files show the torture experienced by those wishing to emigrate: they were subjected to intimidation, surveillance at home and work, and banishment from their jobs. Security violated human rights, including the right to freedom of movement. It is not uncommon for landlords to be deceived into selling their homes to undercover officers through false sale deeds. Under communism, Romania was a terrorist state that took its citizens hostage. After much research, I called my program "People. FOR SALE" because it is a title that makes you wonder "What is your price?", "How much money do you pay for your life?".
– What feelings did you have when speaking to both sellers and those who had left, but also to another Saxon who had left in a village in Transylvania?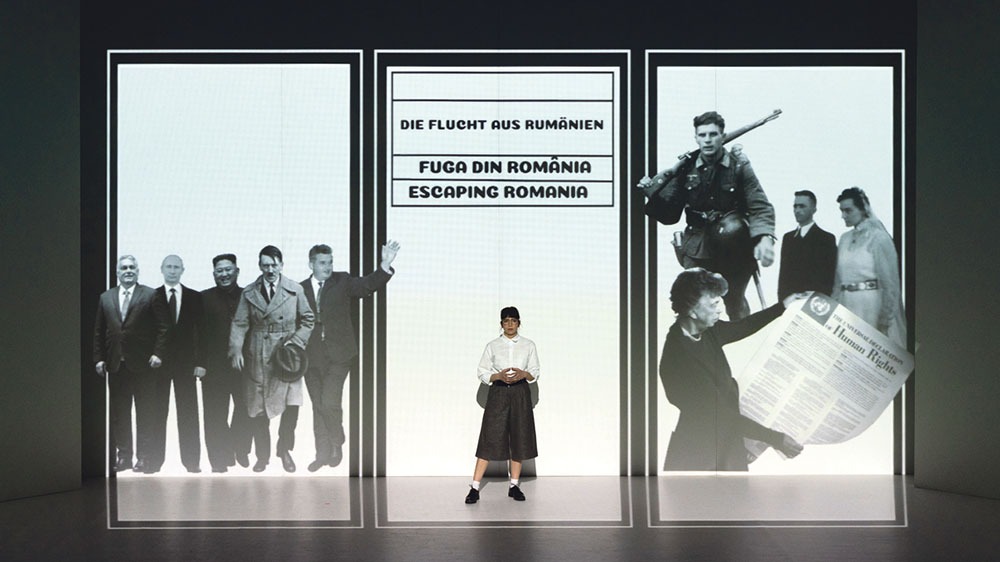 If you go to make a documentary and you already have an opinion, this is no longer a documentary. It's a thesis, it's propaganda, it's manipulation, everything else, but not a documentary. I am trying to understand a historical fact. I really enjoyed traveling. I have not worked hard on any other project in my life. I went to the National Film Archives, to Rescis, where it was raining and I didn't have a clear address, in Germany, on the border with Holland, among rabbits and ducks, then in CNSAS vaults, between files and microfilms. Right after the UNITER party (where I won Best Director, "Journal de România. 1989"), at six in the morning I went to shoot the last remaining Saxon in the village. He sang to me Hare Chas, and told me about the sale of the Saxons and how the barter was done. After "purchasing" their passport from Germany the night before departure, the villagers gathered in front of the gate of the one who was about to leave and sang farewell songs. Here's what Herr-Johan Schas, from the village of Rycic, told me. Traveling nearly 4,000 kilometers for documentaries, interviews, and material collection, I assure you, it's not normal for it to be a theatrical production. As for the movie, yes. There are budgets, teams, and this is another organization. I can sit at home and zoom in on everything, read a book, 2-3 interviews and that's it. However, I preferred to drive to Germany, near the Dutch border, and talk to a man who wrote history. Heinz Günter Husch was a negotiator for the German federal government with the Romanian authorities (Ceausescu & Security) on the issue of ethnic German immigration, during 1967-1988.
– How did the meeting go with him? He has taken a great fate…
– He greeted me at his home in Berlin, his daughter came (a famous journalist from Germany), two of his sons were present. I photographed a lot: secret documents, family stories … They greeted me with respect and I believe they found in me a ready partner. In the end, I even told them the story of the rug in their house. They were surprised by such details. It was a wonderful meeting. I left with a lesson on humanity and the power of human love. The rest is politics.
"It was the hardest project of my life"
– Documentation Theater is already a trademark of yours, from the "Journal de România", dedicated to certain societies, right up to the "People. For sale." What unites and distinguishes these projects?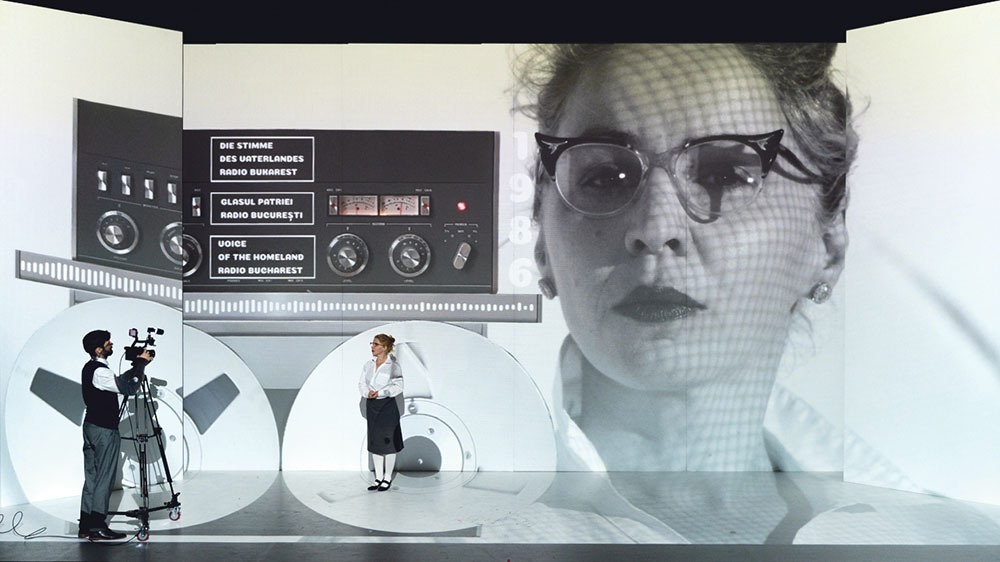 – "Journal de România" is about history with a small "I," people. For sale "is about history with a big "I." "People. For sale "was a test, lab until the last day of rehearsal. It changed the subject matter, approach, setting, characters, photography, acting, graphics, and titles. It was the hardest project of my life. I collected a lot of information, called people to rehearsals and realized that I was losing them, that there was a mess, nothing was clear, and we changed everything again. "People. For Sale" is live cinema, non-fiction, history, a bit of theater, recognition, a host of questions and a lot of action. She worked with the actors a show that lasted more than 150 minutes, but the audience reached 85 minutes. I cut a lot of scenes to simplify the topic.
– How was the cooperation with the German theater actors from Timisoara?
The actors take the work very seriously. I salute them and thank them. There are actors that I talk to a lot, who, extensively, have built their characters, sculpted them, reshaped them, and adapted them. Their work is beautiful and very different from the rest of the shows. Both projects – JURNAL DE ROMANIA and PEOPLE FOR SALE – cost me a lot emotionally. You come to the theater without a text, without an appointment, without answers, just a set of questions. I get encouragement, but also "Do a better fantasy", "Take a text too", "You won't work", "Who else cares?". It's a new world for me. It's Romania and I decided to make a presentation of my research. I tell myself, "Courage!" And I set off.
– What is your message to the audience?
– See you in the theater! Fill the theaters and demand shows that exceed your expectations!