GO Scholarship, the program dedicated to sports performance and education, which brings together some of the best Romanian sports professionals, invites the best athletes from 11 sports – basketball, handball, volleyball, judo, football, athletics, fencing, triathlon, cycling, Boxing and Table Tennis – Register between July 7 and July 21 for the new pre-selection stage. Athletes must be born between 2006 and 2008.
Top performing athletes, from 11 disciplines, born between 2006-2008, in Bucharest and its surroundings, are invited to register between 7 and 21 July in the new pre-selection phase of the GO Scholarship programme, dedicated to athletic and educational performance.
According to a press release, "GO Scholarship, a program launched earlier this year, brings together some of the best and most experienced professionals in Romanian sports – fitness trainers, nutritionists, physiotherapists, psychologists, career counselors, data analysts, and fitness managers. . . They have combined their strengths and knowledge gained over years of practice at the highest level to provide the best for the athletes selected in the programme, in order to improve their athletic and school performance and meet the most pressing requirements of everyday life."
Athletes interested in the GO Scholarship Program must meet the following main pre-selection criteria:
Sports: basketball, handball, volleyball, judo, soccer, athletics, fencing, triathlon, cycling, boxing, table tennis
Year of birth: 2006-2008
Location: Bucharest and surrounding areas
Minimum Athletic Performance: At least a ranking in the top ten in the most recent or current year of competition.
Evaluation of the new preliminary selection stage:
July 7 – 21: Complete the registration form. The form can be found here.
July 22-24: Assessment of the entry of specialists into the GO Scholarship Program
25-31 July: Announcement of results
An athlete can be registered in the GO Scholarship Program by the sports federation, the sports club he belongs to, by the coach/coaches, by the parents or he can register on his own. The GO Scholarship Program is free.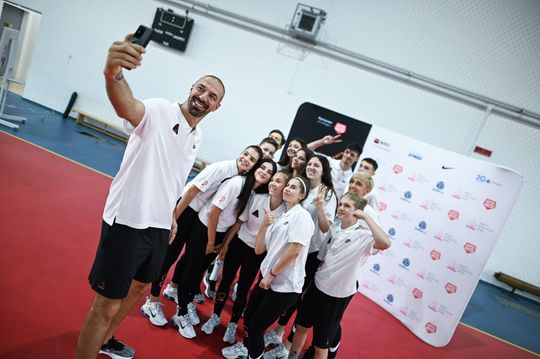 "The GO Scholarship performance scholarships are awarded to each athlete for a period of one year and are reconfirmed annually, depending on their interests, progress and results. The program is complementary to the sports and educational training that every young person already has and wants to give them the psychological, emotional and physical support they need to perform in their discipline and better cope with the demands of life. ', announces the initiators.
The specialists from the GO Scholarship Program are: Dumitru Botelci (physical trainer), Arwa Al Nabulsi (physical trainer), Claudio Elena (physiotherapist), Alexandro Marco (dietitian), Christian Ultiano (psychotherapist), Claudia Russo (professional counselor) and Caitlin Germann (Data Analyst). They have been joined since July by Stefan Ivkovici (physical coach), a former member of the national rowing team for eight years and a former rugby player for FC Dinamo in Bucharest.
Currently, approximately 30 athletes are part of the GO Scholarship Program.
GO Scholarship is a project of the Sports HUB Association and was co-founded by former basketball player, Virgil Stănescu, and former handball player Ana Luca, with the support of strategic partner SuperUnited and other partners – BRD, Nike, KPMG, Affidea.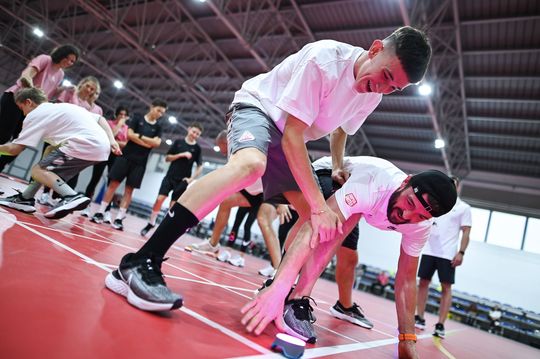 Sports HUB brings together a team of sports industry professionals who develop programs and events dedicated to sports and education. Sports HUB collaborates with some of the most famous athletes in Romania such as Cristina Neagu, Mihai Leu and Camelia Potec.
SuperUnited is the CSR brand of the Superbet Group. It also runs programs that include the community and the Superbet Foundation, founded in 2019, led by Augusta Dragic as president. SuperUnited and the Superbet Foundation promote values ​​such as generosity, citizenship, performance, educational support, medicine, cultural journalism, and science technology projects.