During the holiday season, 20 students from all years of high school attended and participated in the first edition of the Summer School "Diplomacy and Public Discourse" organized by the National College "Petro Rare". The initiative of courses that help high school students choose an important career, beyond developing skills so necessary in modern society, crystallized in celebration of the 150th anniversary of the existence of "Petru Rareș" High School. The concrete is now being created between August 8-12, with the participation of the Parents' Association of "Petru Rareș" which contributed 1,000 lei and with the support of the municipality of Piatra-Neamt which funded the first edition with 10,000 lei.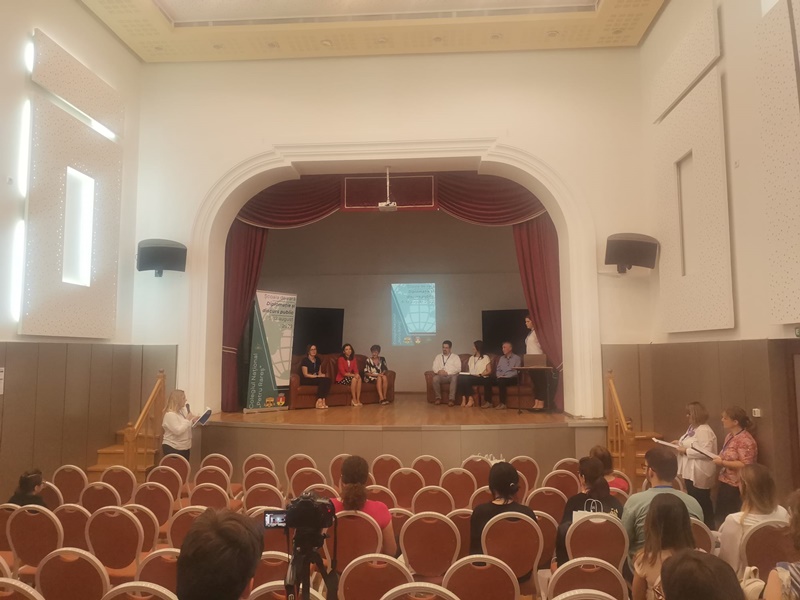 The school was inaugurated in the morning, at nine o'clock, through a short ceremony, in the presence of the participating students, organizers and Her Excellency Ambassador Rudua Dana Matash, rare and ready to share her experience, as she indicated in her brief speech. Radu Moscalo, City Director of Piatra-Neamte, spoke about the benefits and his own experience of the art of diplomacy, Ioana Onchano, President of the Parents' Association "Petro Rare", and Vice President Urban Streetel. Addressed wishes of welcome and success.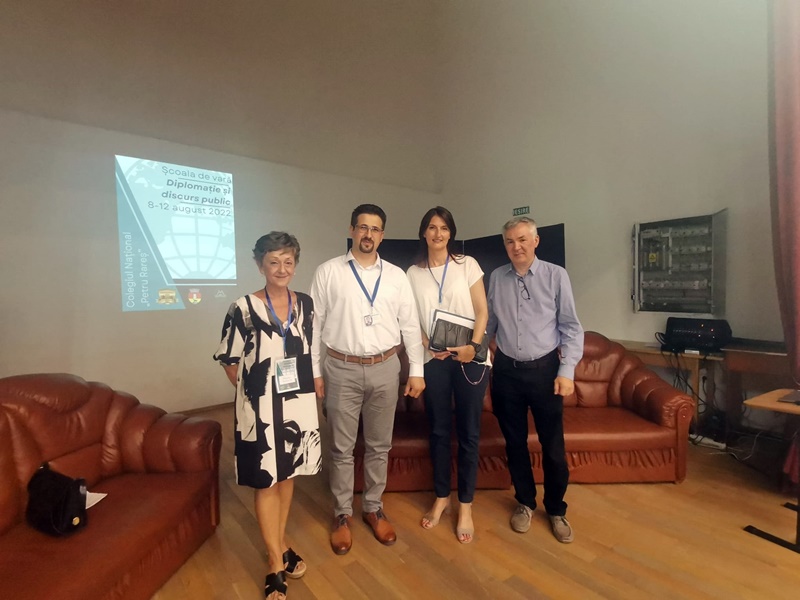 The five days are organized in physical and online conferences, communication workshops and infographic workshops, along with debate exercises and speeches. Rare will learn from some of the professional ambassadors who accepted the invitation – H.E. Ambassador Redua Dana Matash, H.E. Ambassador Luca Niculescu, Ms. Camelia Todos, Diplomat at the Ministry of Foreign Affairs, former Ambassador to Malaysia, Mrs. Rare, Ms. Caroline Resby at the British Embassy, ​​Mr. Michael Koresh, Educational Cooperation Attaché from the French Embassy – but also from Bucharest Bar Advocate Mihai Stahi, Nader, Representative Stefan Roksanda, Nader. Together with student teachers Melania Eloi and Simona Hou-Eloy, from the side of public discourse and the art of debate, high school students Alexandra Baica and Mircea Verdiano in the graphic part. Like any school, this week's activity will end with a hands-on exercise, where students will practice their new communication skills and be community ambassadors in real time, on Friday, on the plateau of the Royal Court.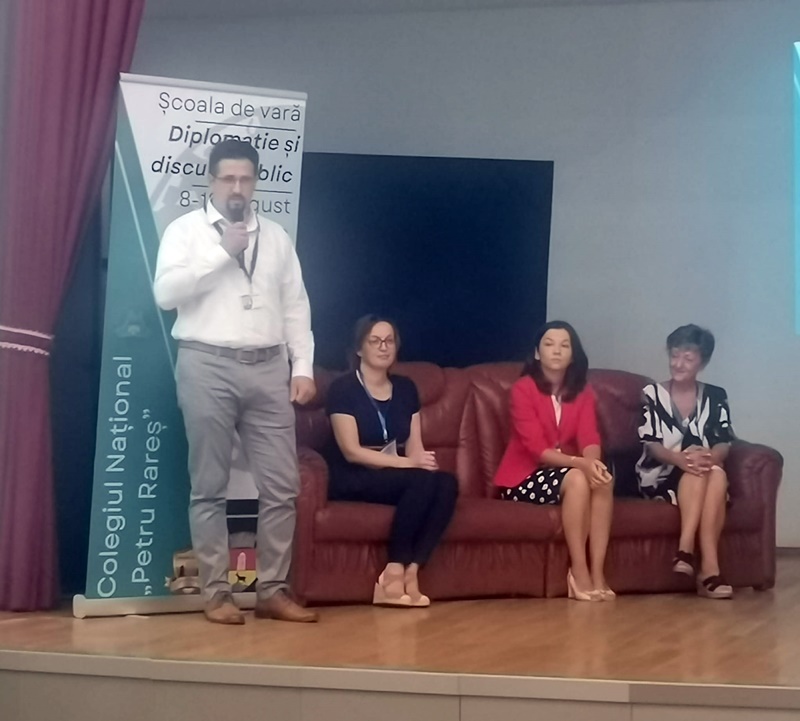 After 30 years of diplomacy in Washington, D.C., London, Sweden, and the Philippines, the rare Răduța Dana Matache has returned to his homeland, to Piatra-Neamț, guiding young men toward a brilliant career, with similar sacrifices and rewards.
"Petro Rare High School has always been a place of my soul, the place where I received my education and I always feel a duty of conscience to High School. When it was the 150th anniversary of the founding of the high school, I was asked to hold a conference on diplomacy, after which I understood that, on the one hand, there was interest from students, and on the other hand, in the State Department there is room for competence and a desire for self-development. Here, in Petro Rarich and in Neamt County, there are excellent people and I believe that diplomacy is one of the professional directions I can choose. When I was such a young age, knowing nothing of diplomacy, I entered diplomacy by chance. In 1989, there was a revolution and I wanted to do something more for the country that was going through huge transformations. I have taken postgraduate courses in international relations. Until then I knew nothing of what it meant to be a diplomat, but I did meet some exceptional people: Mr. Theodore Melicano, former Secretary of State, Mr. Ion Diacono, an exceptional ambassador and jurist. They are the people who flagged me and encouraged me to run for the State Department, which was undergoing renewal, and they are my mentors. If I had to do it all over again, I'd pick the same and probably do better. I think it's a great job and I think every young man should know something about diplomacy in life. Everyone has to choose with his heart what he likes. But it is our duty, elders, teachers, and parents, to show them all the ways. A person who goes to diplomacy must have a broad general culture, be curious, love to read, love to establish relationships, love people, be open to other cultures, be tolerant, and especially open to a lot of work and sacrifices. You must have the national interest in your heart. But the reward is the pride in representing your country abroad, in negotiations with foreign interlocutors, and being successful in doing something better for your country, which is the most beautiful thing I think.', Her Excellency Ambassador Rordua Dana Matasch told us.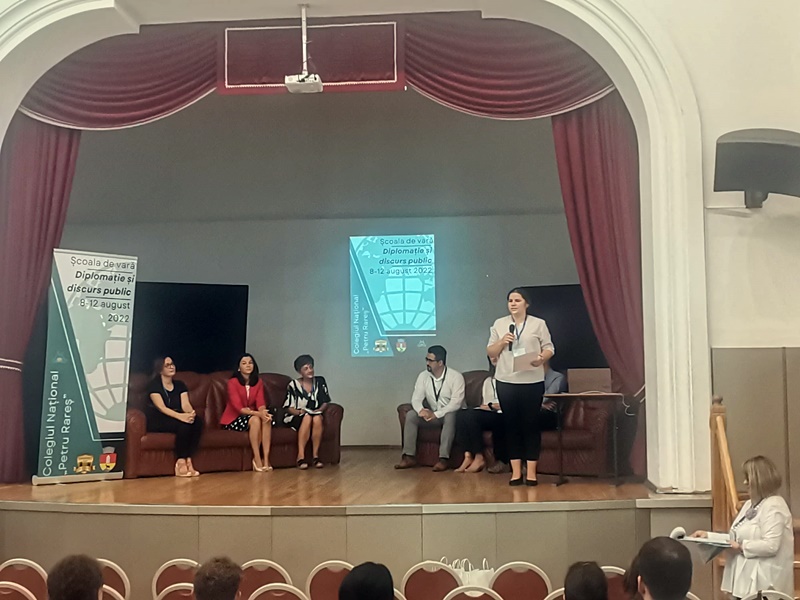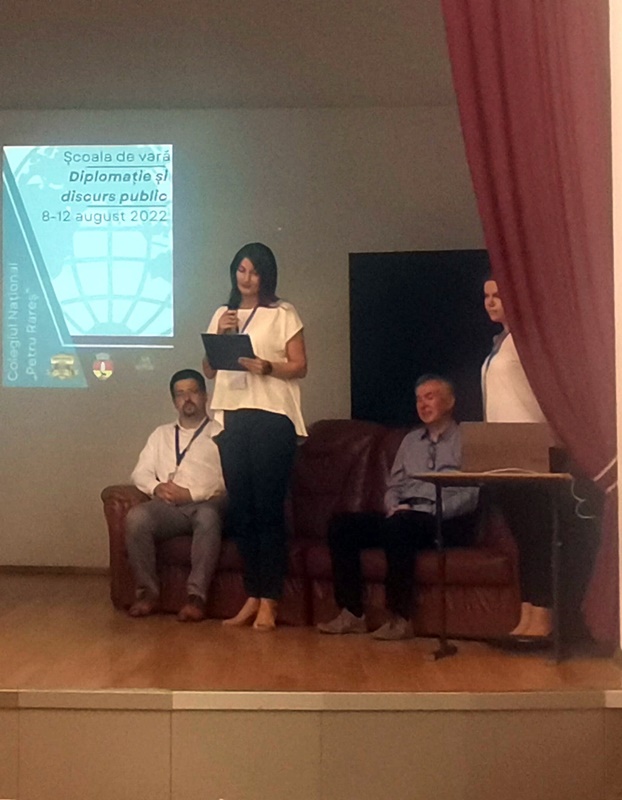 Christina Jurdach