He was born in 1982, in Bucharest, and went through unstable and fragile periods like most of his generation, Professionally, Mihalash Viastro He trusted and acted on his own instinct of self-formation, in all Editorial and artistic projects in which he participated. Studied psychology, worked in journalism, author of three volumes of prose, Expres, Tehnologia Exponunii Universale and ȘPEC, collaborator with Vice and Trepanatsii, initiator of the video anthropology project Străndooț and docu-fiction web series Şushanele, half of the duo-innovative and creative solutions Fiastru, photographer .
Inspiration is when I get a sense of how an idea can work, how it can be achieved, how it can be best represented, image, text, any type of image or any type of text or image + text. I have some ideas that come and go, but the road to the project is very long. However, it is true that I have some space to open up, let's say, an intimate and close area, on the one hand, and the confluence of the novelist and the documentary, on the other, says Mehena.
We talk to him about everything he's done so far, journalism, writing, photography, web series, brand architecture, personal and commercial projects, inspiration, creative negotiation, and artistic survival.
What is the most important thing you need to know about yourself?
I am Rosa's father and half of Fiastru Innovative Solutions, with Otilia Fiastru. For me, these are the things that are important, after which I cannot tell what is important to know about me for people who do not know me. I am the author of editorial and art projects (mainly visual), and most recently, I am a third of the bi-annual 'Art and Design Market' event with Otilia and Eugen Radescu.
Looking back, it is hard for me to separate myself from the social changes and history of the place, there were things that were bigger and more important than me that made me adapt as much as possible and be a part of the world in which I live and survive. I was born in Bucharest in 1982 and since then until now the community goes through a lot. I lived through precarious and vulnerable times, like most people of my generation. Professionally, I think the only significant moment was when, in response to staying in the early 2000s, without even realizing it, I decided to trust and act on the instinct of self-formation. From there it started.
In the press
I entered journalism at the age of 19, at the end of 2001, and it was nothing more than a solution, the only field in which I found a niche, with a few people I trusted. At the time, media was a non-professional field, dominated by a few professionals who thought they could support the media by using unqualified people. The principles by which the press operated were capitalization and control. Anyone who wants a professional makeover or is looking for a way to survive can find a place in the media, people who came from acting, transportation, technical training or economics, it didn't really matter, the important thing was to write scripts, he agreed to write them. This type of media has been criticized by the independent press since the late 2000s.
Now, the media is highly critical. I wrote about all these things and how I felt about those times in my latest volume, "PEC" published at the beginning of the summer by Dezarticulat. It is a non-fiction book at the intersection of essays and memoirs that reads quickly and without pretension, filled with events and considerations about yellow journalism in the 2000s.
I did not plan to abandon the press, it was simply consumed, and I no longer found myself in texts of this kind. Somewhere towards the end of the 2000s, I began working in a more editorial genre, at the intersection of the article with press reporting, a solution that seemed viable to me, but I eventually got bored of it too. However, I never left the media, did not radicalize in any way, I only lost meanings and motives. There was always a collaboration or a guest that kept me on the field. I am currently collaborating with the Trepanatsii publication and am enjoying it. I don't see myself going back to journalism, it would be nice to work as a photojournalist or as a night reporter, but that's fiction, it's not going to happen.
Serial Şthe doors
Šušanele started from documents she worked on in the 2000s in the yellow press, some of which she repeated in a series of articles called "Lost Myths" that I published in Vice during 2010-2011. It was clear to me from the start that these stories could not be framed as the media of this type and period demanded, as if there was something "serious" or "real" in between. I was left with the fact that I worked on something that I knew wasn't taken in the form I thought these bloated legends and history should have come to. Sometime in 2015, when I was actually working on a standalone video and there were people around me doing it, I thought a series of rough presentations could represent these stories as I imagined them, and I thought it would be nice if they reached the audience.
Now, as the "Susanele" web series begins to receive recognition in the academic environment, it is debated, among other things, whether the episodes would have succeeded if they were produced as classic documentaries, and the consensus reached is, instead, a number. I generally don't like discussing how my projects are received, because I believe that the way a given material is received depends on the subjectivity of the recipient. Otherwise, there were definitely all kinds of reactions.
Topics that interest you now
I don't have homework, I don't even have topics, it could be anything. Inspiration is when I get a sense of how an idea can work, how it can be achieved, how it can be best represented, image, text, any type of image or any type of text or image + text. I have some ideas that come and go, but the road to the project is very long. It is true, however, that I have some space to open up, let's say, an intimate, close area, on the one hand, and a confluence of the novelist and the documentary, on the other.
Click on the image
It wasn't a click, I worked as a special correspondent and was doing my own field work, documenting photos and writing scripts. Before that, in my childhood and adolescence, my dad would take pictures and it was a kind of family custom that I was glad to find in the press and I still carry it today. I don't follow anything in particular, photography for me is a tool that helps me arrange my life in the way I think is good, with its help I remember periods, revisit, but also make plans for the future, I come up with ideas, things like that.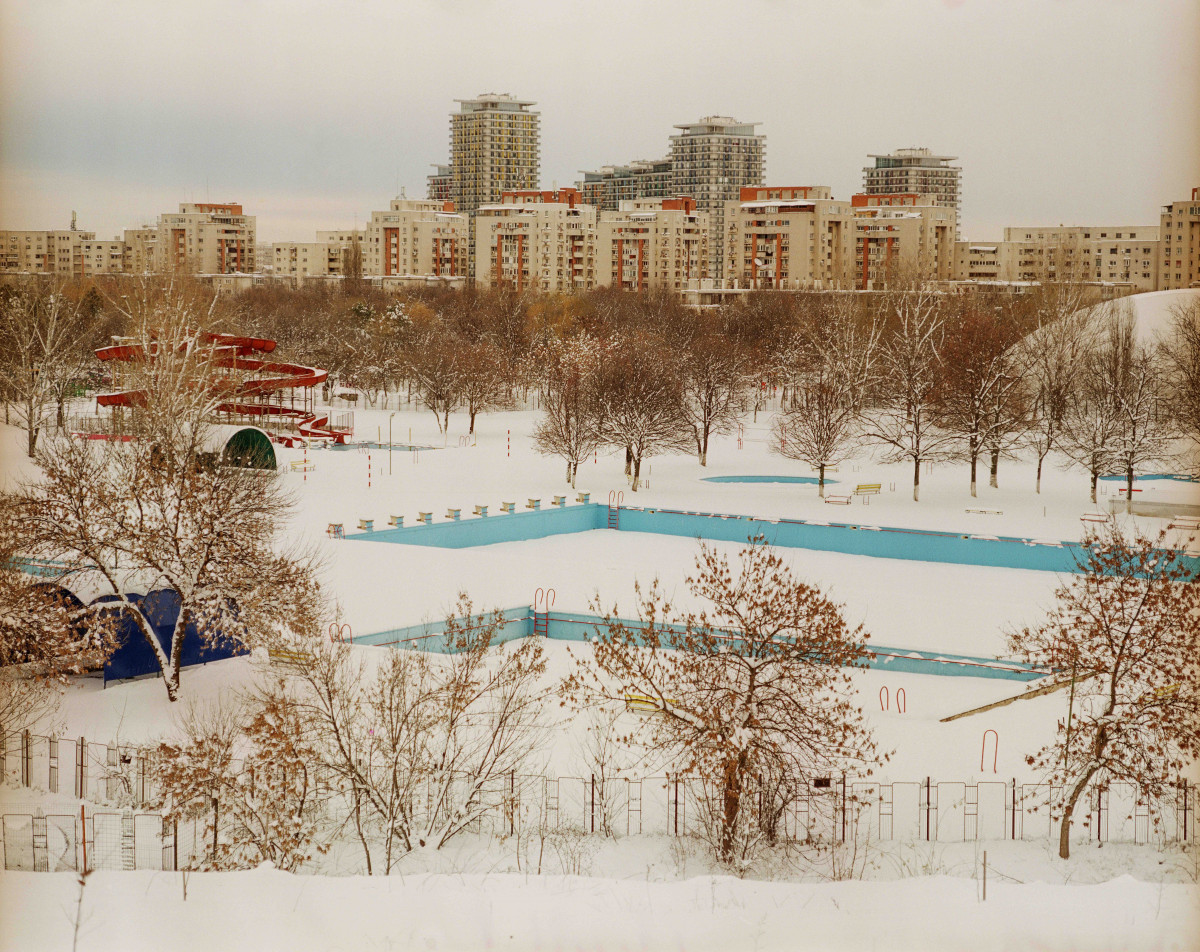 How and when do you write?
I write when I decide I want to work on a volume. I make a volume plan/outline plan and then I also make a written plan that I incorporate into my daily work. It's not easy and it takes time, an hour or half an hour a day is actually quite a lot. I don't have any talent, I also write on demand and the media period helped me a lot in this sense. First time I'm reading the people or person I'm working with in the upcoming volume and Otilia.
pass
In fact, of my three prose volumes so far, Express is the most famous. In my view, Expres is very similar to Șușanele, and both projects include documentaries and personal histories. For both Expres and Šušanele, the documentation was documented a long time ago. Both are a docu-fiction project. The point, I think, is that both Expres and Șușanele lead the audience in an area where they don't get answers, where realism and interpretation cancel each other out, and both projects are more about how the audience relates to them. They are different because in the places where Susanele deceives, Expres takes root, where Susanele swells, Expres diminishes in order to achieve the opposite effect, which is the normalization of actions and moments from the past, however exaggerated, through the lens of the Now.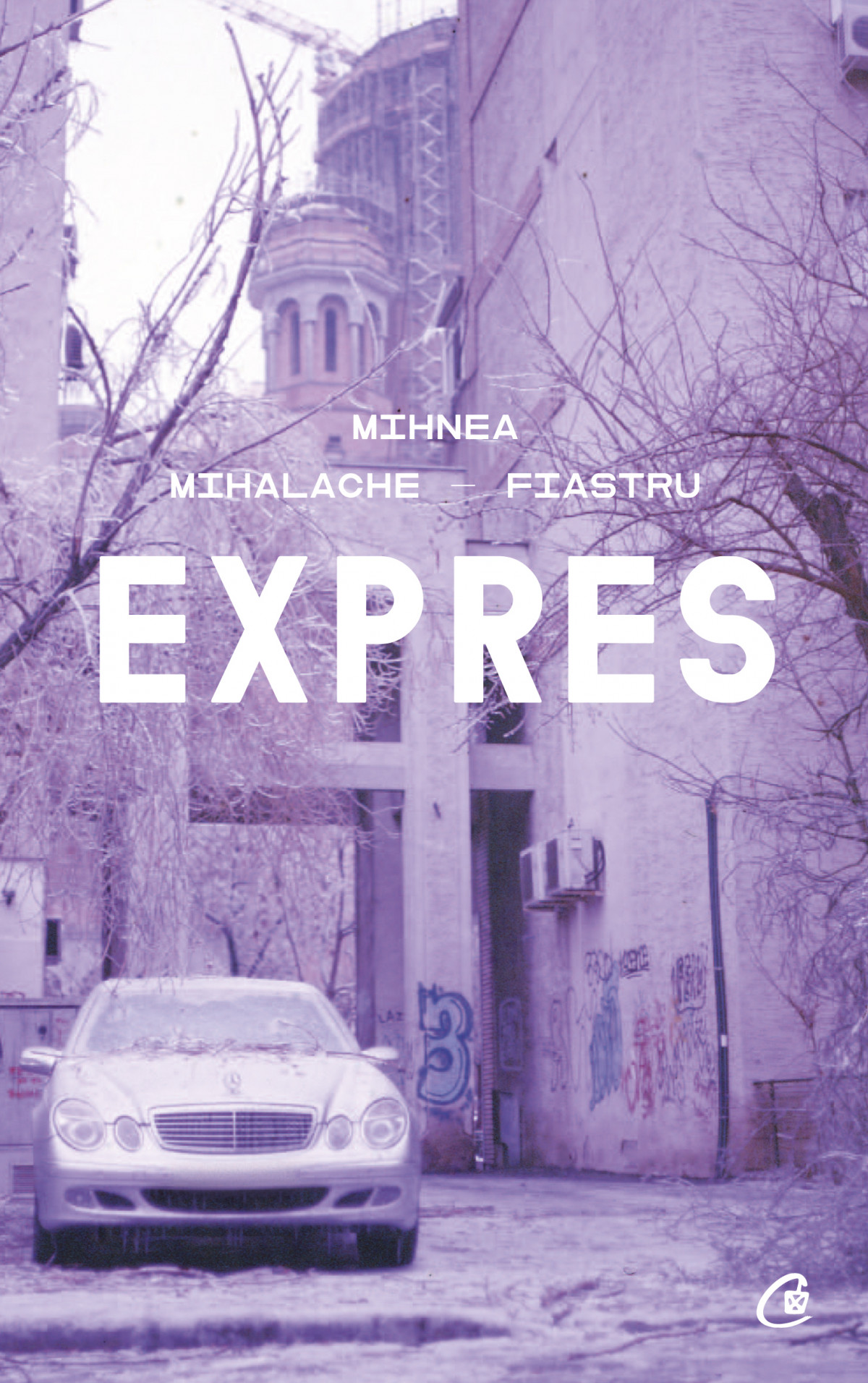 I started writing for Express in 2017, everything was by chance. A friend, poet and artist Vasil Lake, wanted to publish a collection and asked me if I was interested in participating in a volume, and I answered yes. In the end, Vasile's plan with the group failed, but I went ahead with Expres and said I'd finish the volume and publish it. That was the case, the book came out in the spring of 2019.
Are you interested in records and reviews?
Sure, yes, I've read it, as far as I can find it. I read it from the perspective that everyone is doing their job, and I think that's a fair post.
what are you doing now?
I don't have any new projects in progress, but I have some pending, and some completed. They may or may not come out.
commercial projects
Fiastru started when Otilia and I realized that, in principle, we could cover an area of ​​the creative department at an advertising agency and said let's try. Otilia had a solid background in advertising and design, I could write ads and photos, and that's how we started. At the moment, Fiastru is our main project, as well as other projects that we do separately and jointly.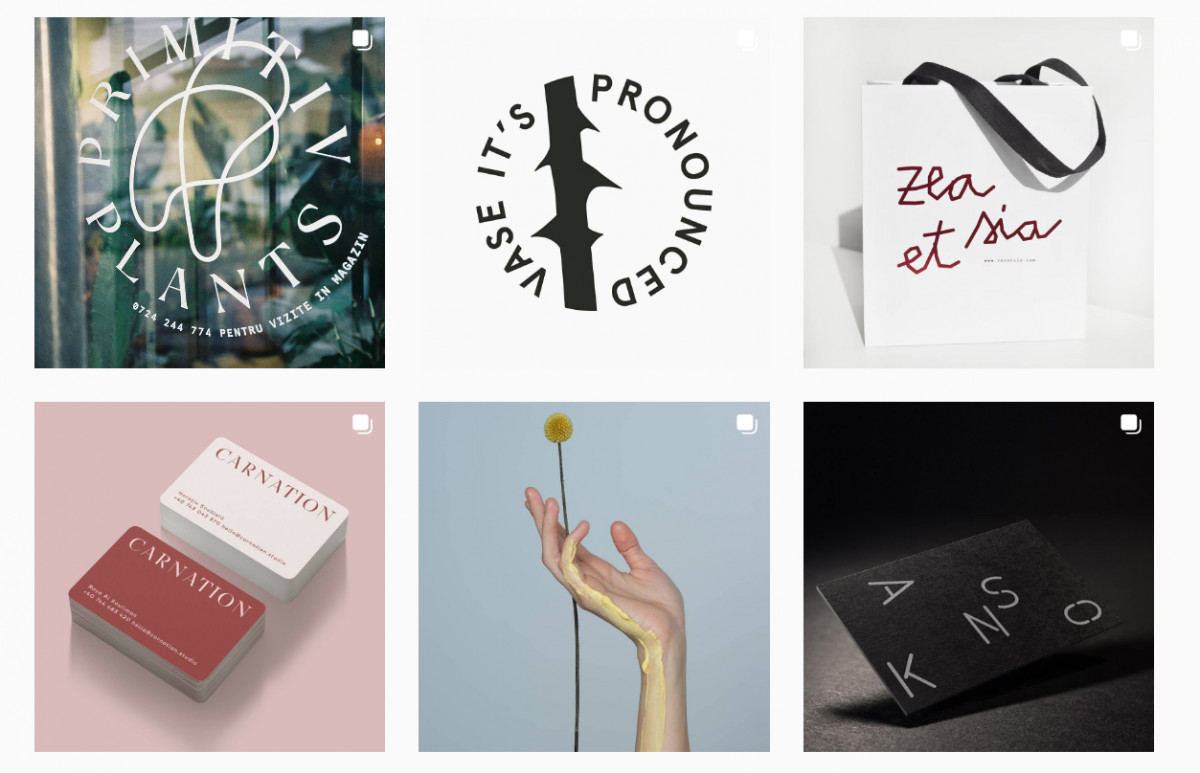 Oval is a contemporary jewelry project founded by Otilia which we attach great importance to and hope that over time Oval will become our main project and we will abandon branding and other advertising activities. It's still there, though.
With regard to Fiastru, we have had and have had very different projects and clients in all areas, from small personal projects to large projects in the general area, which are subcontracted by our partners. We are fortunate to have enough knowledge to work with, and even when a project required solutions outside of our scope, we were able to find options quite easily to make everything meet the needs of our clients. Of course, we are a small entity in this broad advertising scheme, but we work directly with clients, have an honest and empathetic dialogue, to support what everyone wants to do, and we provide solutions up to the point where our resources are running until we can't handle it. We haven't gotten there yet, but that's how we position ourselves.
Clients and Creative Negotiation
Like I said, we have clients from many fields, we have an Instagram account, a portfolio where we publish some of our jobs and the diversity of projects can be seen easily. We believe we provide services, not creative negotiations. We work classically, based on the summary, offering a set of solutions for which we have a cost. When the solution board is bypassed, we discuss again.
After that, many of our clients come up with personal projects with which they relate very emotionally and also have some solutions that they are interested in and need different forms of support from us, which, as a rule, we give them. Otilia and I focus on the solution and to a lesser extent on how we think about the name or visual identity, if someone wants something, we try to meet somewhere in the middle. We both use all the creative resources we have, all the references and influences, but we don't have creative pride. This is because we consider that nothing we are working on is in vain, if we have an idea that we consider to be good and is not ultimately used in a project, we will propose it at the next opportunity. Then with the next one and so on, it will find its place at some point.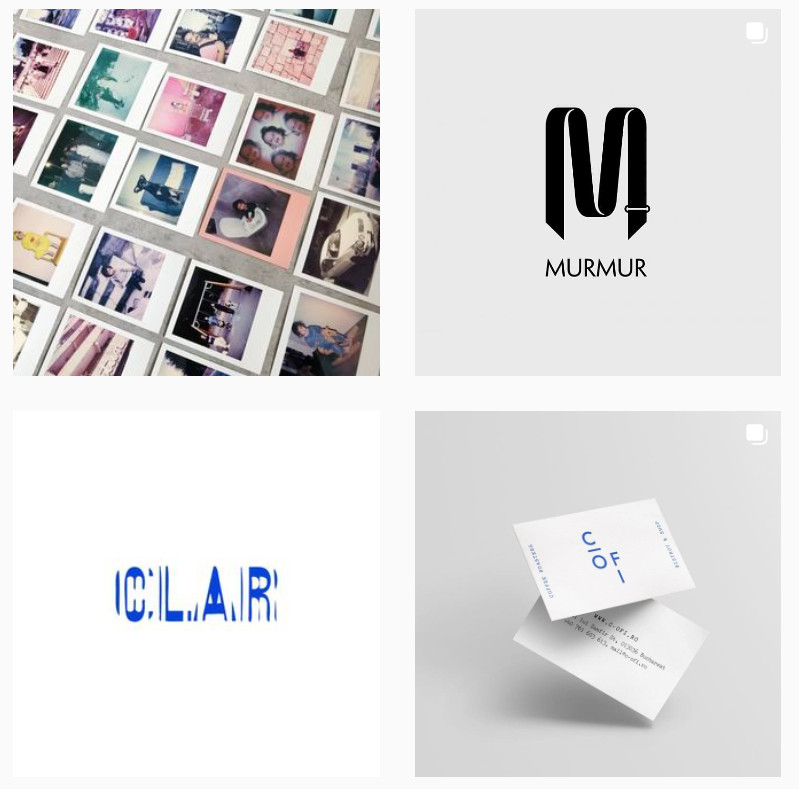 Small Business Visual Identity
We are engineering the brand, in this general formula, the visual identity is an actual and subtle element. Of course, the visual identity aligns with the brand's philosophy and the way the brand wants to present itself. In principle, at least from the clients we have or perhaps also from the way we work, in terms of visual identity, we have noticed that decorative and exceptional styles have been abandoned as we focus more on design and function.